A recent United States Supreme Court case, Byrd v. U.S., No. 16-1371 (2018) discussed the parameters of expectation of privacy under the Fourth Amendment of the U.S. Constitution. There was a circuit split about whether an unlisted driver of a rental car has a reasonable expectation of privacy in the rental vehicle.  The question certified was does a driver have a reasonable expectation of privacy in a rental car when he has the renter's permission to drive the car but is not listed as an authorized driver on the rental agreement?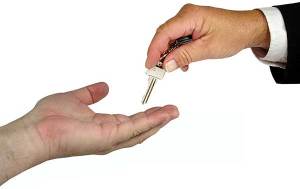 In the case, Latasha Reed rented a car in New Jersey while petitioner Terrence Byrd waited outside the rental facility.  Reed listed no other drivers on her rental agreement and the agreement warned that permitting an unauthorized driver would violate the agreement.  Reed gave the keys to Byrd upon leaving the building and he stored his personal belongings in the trunk and left by himself to drive to Pennsylvania.
Byrd was stopped in Pennsylvania for a traffic infraction whereupon the police learned it was a rental car and he was not the authorized driver.  Byrd had prior drug and weapons convictions.  The police searched the car, stating they did not actually need his consent because he was not listed on the rental agreement.  They found 49 bricks of heroin in the trunk and body armor and the evidence was turned over to federal authorities.  Byrd was charged with federal drug and other crimes.  The District Court denied a motion to suppress the evidence as the fruit of an unlawful search, and the Third Circuit affirmed because Byrd was not listed on the rental agreement and he lacked a reasonable expectation of privacy in the car.