In a U.S. District Court decision issued on September 28, 2018 by Chief Judge Christopher C. Conner from the Middle District of Pennsylvania, the Court ruled that the felon-in-possession ban of 18 U.S.C. §922(g)(1) is unconstitutional as to Raymond Holloway, Jr. in violation of the Second Amendment to the United States Constitution.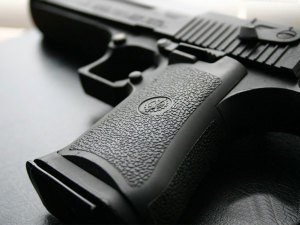 18 U.S.C. §922(g)(1) states that "it is unlawful for any person who has been convicted in any court of a crime punishable by imprisonment for a term exceeding one year…to ship or transport in interstate or foreign commerce, or possess in or affecting commerce, any firearm or ammunition; or to receive any firearm or ammunition which has been shipped or transported in interstate or foreign commerce."
Raymond Holloway, Jr. was charged with DUI and speeding in December 2002 in violation of Pennsylvania law, but he completed a diversion program and the charges were dismissed.  In January 2005, he was again arrested and convicted for DUI at the highest rate of alcohol and it was a misdemeanor in the first degree.  He completed his sentence in March 2006.  In September 2016, Holloway tried to purchase a firearm and his application was denied following an instant background check.  Upon appeal, Pennsylvania State Police stated that pursuant to 18 U.S.C. §922(g), the DUI conviction prohibited him from buying a firearm.  Holloway filed suit challenging the Code under the Second Amendment of the United States Constitution.