Lawyer DUI setup: The Florida Bar alleges Three Florida Attorneys set up opposing counsel with a DUI.  The Florida Bar has finished up its case today in an ethics trial against three Florida attorneys accused of using a Tampa police officer and an office paralegal to set up a rival attorney with a DUI in an attempt to derail the case.  The alleged setup stems from a defamation trial two years ago that pitted two morning radio shock jocks against each other. So far this case has engrossed the local legal community with the accusations of dirty scheming and flirtation to win the case.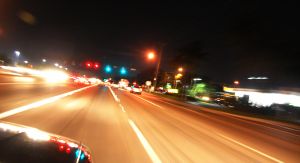 The Florida Bar supports the version of events as told by attorney Phil Campbell. Campbell was charged with a DUI two years ago. He alleges that attorneys Adam Filthaut, Robert Adams, and Stephen Diaco orchestrated his DUI charge by using an office paralegal and a local police officer to derail the trial.
The alleged event occurred in January 2013, when the three attorneys represented the well known radio host Bubba The Love Sponge Clem in a defamation lawsuit brought by a rival radio personality, Todd Schnitt. Schnitt claimed Bubba made derogatory remarks about him and his wife on his radio show and induced his fans to harass him.