F.S. § 893.13 provides that a person may not sell, manufacture, or deliver, or possess with intent to sell, manufacture, or deliver, a controlled substance.  The penalties can be a felony or misdemeanor depending on the type and quantity of controlled substance you possess, among other things such as selling on a school, church, or nursing home grounds.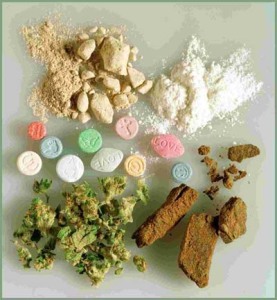 F.S. § 893.03 lists the controlled substances and how they are classified under Florida law.
Schedule I:  Drugs that have a high potential for abuse and have not currently accepted medical use.  Some examples include Heroin, LSD, Peyote, PCP, and MDA.