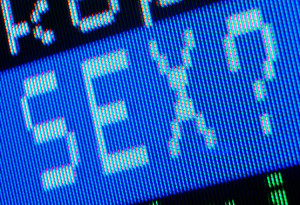 States, including Florida, often pass laws to protect children.  Statutory rape laws are intended to protect children from being victims of sexual advances by older people.  Florida Statute 794.05, entitled Unlawful Sexual Activity with Certain Minors, makes it a felony for any person 24 years old or older to have have sex with a child that is 16 or 17 years old.  The consent of the minor is disregarded by the law when the defendant 24 or older.  NoBullying.com gives insight into the thought process behind the rule that the minor cannot give consent in the eyes of the law.  Jacksonville criminal defense lawyers can sometimes be a bit flustered by this fact.  Especially when lack of knowledge of the victim's age is not a defense to prosecution, according to Florida Statute 794.021.
Jacksonville criminal defense lawyers know that sex crimes, like statutory rape, are serious.  Most of the time, a defendant will be required to register as a sex offender.  In certain situations, your Jacksonville criminal defense lawyer may be able to argue that under the facts in your case, registration as a sex offender isn't required.  One the most common arguments is referred to as the "Romeo and Juliet exception".  When the defendant and the victim are no more than four years apart in age, the defendant can avoid the registration requirement.
When the victim is under 16, Florida Statute 800.04, which governs lewd or lascivious offenses, comes into play.  Sexual intercourse is not a requirement under this statute. It can be used to prosecute inappropriate touching of children under 16, as well sexual intercourse with children under 16.  The Law Office of David M. Goldman, PLLC has experienced Jacksonville criminal defense lawyers on staff that can help you or a loved one  in your time of need.  Whether you're looking to simply speak with a Jacksonville criminal defense lawyer to know what your legal rights are or if you need a Jacksonville criminal defense lawyer to defend you in a criminal case, case us today at (904) 685-1200.  We can help.  Click here to view our Jacksonville Criminal Defense Lawyer Blog for more helpful information.