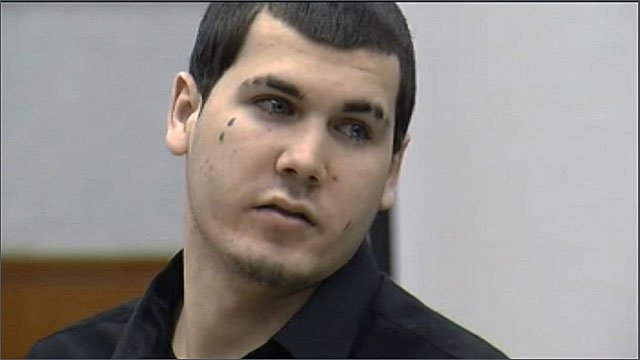 Friday Morning marks the end to a long and highly publicized trial of David Kelsey Sparre. Jacksonville's Circuit Judge Elizabeth Senterfitt sentenced Sparre, known as the "Craigslist Killer", to Death. This sentence follows a guilty conviction by a Jacksonville Jury, which later unanimously voted in favor of capital punishment.
This conviction and sentence stems from the July 2010 killing of Jacksonville resident, Tiara Pool. The two met when Pool, then wife to a Navy Officer, posted an ad on Criagslist. Sparre, who was in town to assist his grandmother, responded to Pool's ad and the two met at the hospital and returned to Pool's apartment. While at Pool's apartment the two got romantic and that is when she notified him of being married. That is when Sparre, according to the State, stabbed Pool 89 times before leaving to return to his grandmother.
As a Jacksonville Criminal Defense Lawyer I have been following this case quite closely. Both the State and the Jacksonville Criminal Defense team had a hard time proving their case. However, given the guilty verdict, the State was able to convince the jury Beyond a Reasonable Doubt that the Defendant, Sparre, had committed this murder.
If you are facing a Jacksonville, St. Augustine, or Orange Park Criminal Offense contact a Jacksonville Criminal Defense Lawyer today. I assist my clients in providing the best possible defense to the alleged charges and giving my clients the advice and guidance they need in order to proceed through the Jacksonville Criminal legal system. I provide all my potential clients FREE consultations and have offices located in Jacksonville and the Jacksonville Beach Area.