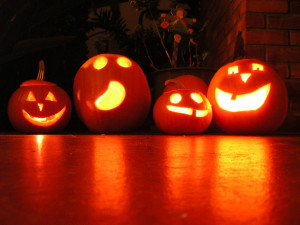 The Jacksonville city council, in February,  approved changes to a city ordinance that addressed issues of registered sex offenders and holiday celebration.  The purpose of the ordinance is to protect the public.  The idea is the same as the registration requirement for convicted sex offenders; putting the public on notice and allowing sex offenders to be identified.  Failing to register is a crime on its own, and the new changes to Jacksonville's ordinance have created the possibility of further criminal prosecution for certain actions.  According to FirstCoastNews.com, the changes to Jacksonville's ordinance were aimed at closing loopholes sex offenders were using to get around certain prohibitions related to holiday celebration.   For instance, the previous version of the ordinance would not allow sex offenders to wear masks for Halloween.  The law did not address the issue of face paint, so registered sex offenders were using face paint to avoid trouble with the law.  Face painting is now prohibited also.
Another gap that was closed was one that allowed sex offenders to, for instance, put up Halloween decorations early on, then remove the decorations by Halloween.  The new amendments enacted in February closed this loophole as well.  Parents are advised to stay vigilant this holiday season while children are trick-or-treating.  The Florida Department of Law Enforcement's (FDLE) sex offender and sexual predator website can be found by clicking here.
Stay safe and have fun.  Happy Halloween!