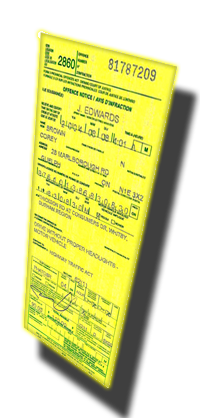 Have you received a Florida Traffic Ticket? Do you not want points on your Florida Driver's License? Are you afraid if you get another Ticket you License will be Suspended? Can you not afford an insurance increase? If you answered "YES" to any of the previous questions, you will want to contact a Florida Traffic Ticket Lawyer today.
As a Florida Traffic Ticket Lawyer, I assist my clients in numerous counties around Florida. Through my knowledge and know-how I work with my clients and the Courts to withhold adjudication and prevent points on my client's license and increases in insurance premiums. However, I cannot guarantee results, I can reassure my clients that I will do my best to resolve their Florida Traffic Ticket in a manner that is amicable for my Client.
Sometimes, my Clients call me too late (i.e. after they paid the fine) and I cannot assist them. However, if you call soon after you receive the ticket and within the days allowable, I will assist you in getting a withhold of adjudication. Furthermore, did you know that simply paying a traffic ticket is an automatic GUILTY? Therefore, points are going to be accessed on your license and your insurance company will take the Florida Traffic Ticket into consideration. So, don't just simply pay the ticket and walk away, contact a Florida Traffic Ticket Lawyer today!