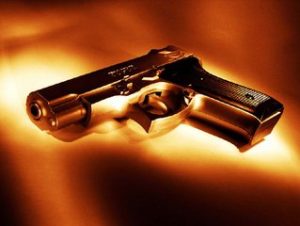 Restoring your gun rights can be a difficult process and you may have questions about how to start the process.  Be aware that the process takes a long time and the Clemency Board in charge of processing applications has a large backlog.  The sooner you contact a lawyer in Jacksonville, the better.
Can I restore my right to use firearms after a felony conviction in Florida?
Under the Rules of Executive Clemency, you may apply to the Clemency Board for the specific authority to own, possess, or use firearms that was lost as a result of a felony conviction. The Florida Clemency Board will not consider requests from those who were convicted in federal, military, or out-of-state courts.
When can I apply to have my right to use firearms restored?
You must complete all sentences imposed for the most recent felony conviction and all conditions of supervision imposed must have been expired or been completed. This includes, but is not limited to, parole, probation, community control, control release, and conditional release, for a period of no less than eight (8) years. You must also not have any outstanding detainers or pecuniary penalties or liabilities that total more than $1000.00 and result from any criminal conviction or traffic infraction. You must also not have any outstanding victim restitution.
What do I submit to the Clemency Board?
You would submit the application, certified copies of the charging instruments for each felony conviction, a certified copy of the judgment and sentence for each felony conviction, character references, letters of support, and any other documents that are relevant to the application for clemency.
What does the Clemency Board do once they receive my application?
To restore your firearm authority, this will require an in-depth interview with a Commission Investigator with the Florida Commission on Offender Review (FCOR). You should comply with all reasonable requests by the Commission Investigator to facilitate and expedite the investigation or it may result in a denial.
The process for gun rights restoration is a complex one that requires the help of an experienced Jacksonville criminal lawyer. Contact the Law Office of David M. Goldman, PLLC for assistance in restoring your right to bear arms.