According to nbcnews.com, popular 1990s Rapper Vanilla Ice was arrested for burglary in Florida.  As a child, I was a fan of Vanilla Ice, whose real name is Robert Matthew Van Winkle.  Vanilla Ice is no longer captivating audiences with lyrics; most recently he has been the subject of a home renovation show on DIY Network.  The show chronicles the former rapper's experiences as he buys and renovates houses.  A house located next to a house being renovated by Vanilla Ice was burglarized, and some of the stolen items was found inside Vanilla Ice's house.  the items included furniture, a pool heater, and more.  Vanilla Ice claims that this is all just a big misunderstanding and that he will ultimately be cleared. He was arrested and released on bail.  Hiring the right criminal defense attorney can help make sure that things are resolved in the best way the facts of the situation will allow.  As a Jacksonville criminal defense attorney that has represented many defendants charged with burglary, I know that the consequences of being found guilty of a burglary to a dwelling can be very serious.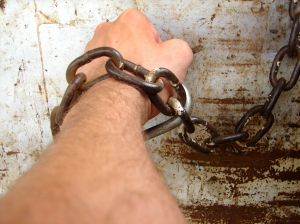 Florida Statute 810.02 states, "For offenses committed on or before July 1, 2001, "burglary" means entering or remaining in a dwelling, a structure, or a conveyance with the intent to commit an offense therein, unless the premises are at the time open to the public or the defendant is licensed or invited to enter or remain."  The offense that a person intends to commit can be just about anything.  At its most basic form, a trespass plus ANY other crime, equals a burglary.  The most common offense that is coupled with a trespass to create a burglary is theft.  A burglary to a dwelling conviction is serious, because it scores a little over twenty (20) months in Florida State Prison.  This is regardless of whether the defendant has a criminal history.  It takes effort on behalf of your criminal lawyer to keep you out of prison.  A good set of facts help too.
Understanding the proof requirements and having the trial experience needed to fight for your rights in court can often lead to a better outcome early on in a case without the need for a trial.  At the Law Office of David M. Goldman, PLLC, our experienced criminal lawyers can help you or a loved one work toward the best outcome in your case and help you make informed decisions.  Initial consultations are free.  Call us today at (904) 685-1200.