"Crime doesn't pay." I've heard this cliché over and over, but rarely in my capacity as a Jacksonville criminal defense lawyer. The few times I did hear it as a criminal defense lawyer, it didn't come from other Jacksonville criminal defense lawyers or from Jacksonville prosecuting attorneys for that matter. It always came from people that aren't familiar with the details of what actually goes on. Most often it would be from parents or other family members who say that they've tried to counsel the client and advise him or her into doing something more positive in life.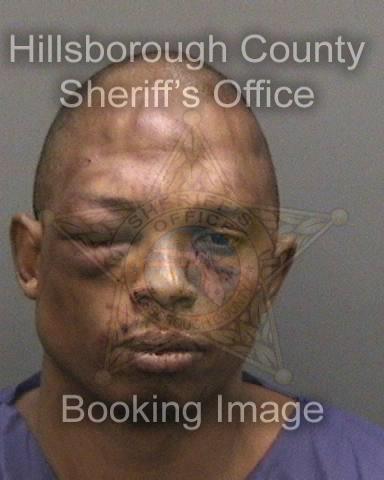 Tampa thief, Malik McCaully would probably say that crime does in fact pay–in more ways than one. Recently, McCaully was over $2,000 in the green after stealing a wallet from D'Andre Rivers' car that contained Rivers' credit cards, identification, and social security card. Although criminal plots are never a good idea, it looks as if crime does, in fact, pay sometimes. However, "a fool and his money are soon parted." A series of bad decisions leads to a severe beating and getting arrested. McCaully really didn't know who he was dealing with.
McCaully allegedly went on a shopping spree, making over $2,000 worth of fraudulent credit card charges on Rivers' card. Rivers, who has a criminal past himself, began to conduct his own investigation. Rivers tracked down a car rental agency where McCaully had used the stolen credit card to rent a car using Rivers' identification. The car rental agency turned over the contact information that McCaully provided when MCCaully rented the car. Why McCaully provided his real contact information is a mystery. Rivers made contact with McCaully to set up a drug deal at the Westfield Brandon Mall in Tampa. If your first thoughts were, "What criminal receives a random call from a stranger about a drug deal, then agrees to meet with the caller?" you're not alone. It's unclear whether McCaully would be the buyer or the seller, but agreeing to meet a random caller for a drug deal is equally unwise either way.

When the meet up was to take place, Rivers saw McCaully walk into Macy's and immediately contacted the police. McCaully apparently came to his senses and noticed that something was quite right. McCaully then fled the store and ran into the parking lot. Rivers, and his friends who came with him, chased McCaully into the parking lot and were able to catch up with him. A fight broke out, and judging from McCaully's arrest photo, McCaully took a pretty good beating. When police arrived, McCaully was arrested for Grand Theft, Fraudulent Use of a Credit Card, Criminal Use of Personal Identification, and four counts of Battery… after being released from the hospital. McCaully was not arrested for the burglary where Rivers' car was initially broken into.
McCaully currently faces three 3rd degree felonies and four 1st degree misdemeanors; he could spend as long as 19 years in prison. Based on McCaully having a pretty significant criminal history and the fact that he was just released from prison in August, he is likely to be headed back to prison for a lengthy stay. McCaully's criminal defense lawyer will have an uphill battle in this case due to the amount of evidence that is available to be used against McCaully, including Rivers' property being found in McCaully's possession. The skill and experience of MccCaully's criminal defense lawyer will be critical in determining how long McCaully will ultimately spend in prison.
At the Law Office of David M. Goldman, PLLC, our experienced Jacksonville criminal defense lawyers have the experience and necessary skill set to assist you or a loved one with getting the best possible outcome in your case. Initial consultations are free. Call us today at (904) 685-1200 or on our 24-hour helpline at (904) 302-7629.