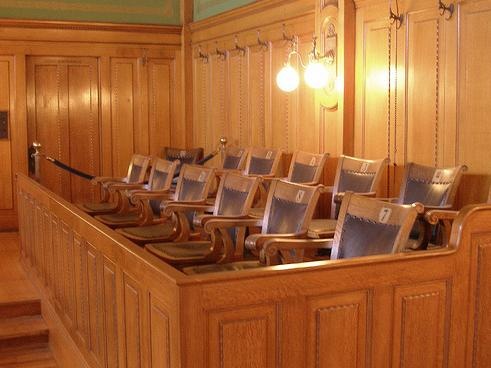 A Jacksonville federal jury wasted no time in convicting the leader of a local gang. Maynard Kenneth Godwin is the leader of a gang called the Guardian. After a long federal trial, Godwin was found guilty of racketeering and conspiracy to commit racketeering. On each count, Godwin is looking at a maximum of 20 years in prison, a potential 40-year sentence.
Racketeering is a federal charge involving a violation of the Racketeer Influenced and Corrupt Organization Act (RICO). RICO was first passed by the federal government in 1970 as part of an effort stop the spread of organized crime in the United States. The purpose of the law is to punish organizations that engage in criminal conduct. If the government can prove that an individual engaged in a pattern of illegal activity to promote the existence of a criminal organization, the defendant can face significant federal charges.
Godwin's involved a double jury, one for him and one for his co-defendant, Eric Ellis, who was convicted of a home invasion and other offenses. Ellis faces a possible life sentence. The double jury was the first one ever used in the Middle District of Florida. Prosecutors chose to empanel two jurors because both defendants had incriminating evidence against each other, thus preserving each defendant's constitutional right to confront the witnesses against them. Each jury is charged with determining the guilt or innocence of only one defendant.
In addition to the novelty of two juries, the trial was interrupted by one juror's refusal to follow the judge's instructions. That juror was excused from the panel and one of the alternates took his place. The juror not only indicated that he would not follow any instructions given by the judge, but he had also encouraged other jurors to do the same. Another juror reported this to the judge who then dismissed the juror.
Racketeering charges and RICO violations are some of the most serious criminal charges that the federal government can levy against a defendant. Anyone facing such charges should have an experienced Florida criminal defense attorney by their side assisting in their defense. If you need the services of a Jacksonville Criminal Attorney for any reason, please contact the attorneys at the Law Office of David M. Goldman, PLLC.
Source: "Jury convicts Jacksonville gang boss of racketeering," by Jim Schoettler, published by Jacksonville.com.
See Our Related Blog Posts:
San Marco Criminal Defense Lawyer: Cocaine and Cash Seized after Traffic Stop; Potential Probable Cause Issue
Ponte Vedra Traffic Citation Attorney: The use of Science to Avoid a Traffic Citation