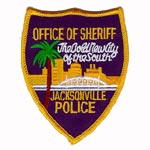 Late on Wednesday Jacksonville Sheriff's Office (JSO) arrested one of their own during an undercover drug sting. The suspect is James Mock III of Jacksonville Corrections. He was arrested following a drug deal to an undercover officer at the corner of Market and State Street in Jacksonville. As a Jacksonville Beach Criminal Defense Attorney, this type of corruption in the legal system should not be tolerated.
The Jacksonville Corrections Officer has been charged with selling narcotics to an undercover officer and selling narcotics within 1,000 ft of a convenience store. JSO undersheriff Senterfitt made a press release following the arrest and stated Mock had confessed to selling the narcotics to the undercover officers. JSO also found additional pills and controlled substances in the vehicle of the accused.
As a Jacksonville Beach Criminal Defense Attorney, this incident reminds me of how bad our economy has gotten. I know that desperate times sometimes call for desperate measures, but when illegality is involved Criminal sanctions could follow. Although tough economic times is no excuse for Jacksonville Beach Criminal Behavior, the motive and reasoning behind the crime could be used as mitigating factors during sentencing and plea bargaining.
I advise all my clients to tell me the underlying reasons behind the alleged incidents. This allows me to zealously represent them and get the best possible outcome. Therefore, if you or a loved one is facing a Jacksonville Beach Criminal Offense, contact a Jacksonville Beach Criminal Defense Attorney today. It could prove to be invaluable in your case. I offer FREE consultations and have offices located in Jacksonville and in the Jacksonville Beach Area.