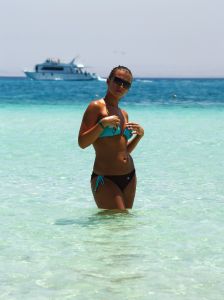 The Nassau County Sheriff's Department led to several arrest last weekend in Yulee, Florida, a small town outside of Jacksonville. According to the Jacksonville News, the 'Girls Gone Wild' film crew went to The Mill Night Club where "men were allegedly encouraging women to show their breasts so they could be filmed."  Several people were arrested for violating a
Nassau County City Ordinance which prohibits exposing one's self in public and operating a sexually oriented business.  If a person violates this Nassau County Florida law, he or she will be charged with a second degree misdemeanor which is punishable by up to 60 days in jail and a $500 fine.  
At Law Office of David M. Goldman PLLC, we represent people in Jacksonville and the surrounding areas for charges ranging from indecent exposure and violating the adult entertainment code to Florida sexual battery.  Regardless of the type of Jacksonville sexual offense that you are charged with, it is important to discuss your case with a Jacksonville Sex Crimes Attorney.