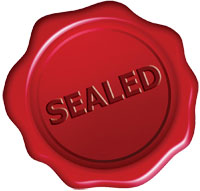 Are you a Florida Resident located in St. Augustine, Duval, Orange Park, St. Johns county, Clay county, or the surrounding area? Have you applied for jobs or specialized licenses? Has your application been rejected because of a questionable criminal history? If so, a Jacksonville Record Seal/Expunge Attorney may be able to help! As a Jacksonville Attorney I can review your Florida Criminal History and make the initial determination as to whether or not you are eligible to have your record expunged.
In order to be eligible to have your Criminal Record Expunged, you must have not been convicted of any criminal offense, or had the charges brought against you dropped, or your current Criminal Record has been sealed for 10 years. These requirements and more are outlined in Florida Statute § 943.0585. Under this Statute, the person requesting a record expunction, must provide the court with a valid certificate of eligibility AND a sworn statement attesting to the following:
Never been adjudicated guilty;
Never been adjudicated guilty of any act stemming from the arrest pertaining to this request;
Never received a record expunction or seal before; AND
To their best knowledge or belief does not have any other petitions before the court.
This is just a brief summary of the statutory provisions required in order petition the court to have your record expunged. As a Jacksonville Beach Record Seal/Expunge Attorney I can evaluate your Criminal History, acquire the necessary documents, and file the proper paperwork in order to petition to the your record expunged. Therefore, if your record is less than perfect, contact a Jacksonville Record Seal/Expunge Attorney to discuss your options today.