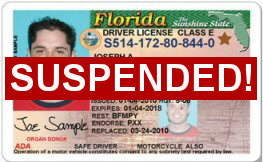 The 1st DCA recently heard a case involving the erroneous conviction of a man as a HTO although he never acquired a State license. (Crain v. State). In this case, Crain was tried and convicted as a HTO although he never had a Florida driver's license. The issue before the Court is whether a person can be convicted under F.S.A. § 322.264 noting § 322.34(5). The Court ruled that Crain's felony conviction be overturned and adjudicate him guilty of driving without a valid driver's license (a misdemeanor).
The State contended a commonality between "driver's license" and "driving privilege," stating these two were mutually exclusive. Furthermore, in closing arguments, the State differed from the statutory language and added "or driving privileges" into the statutory jury instructions. The Defense, on the other hand, contends that the State overreached its bounds by expanding the Florida Statute to include what was not meant or intended to be included. Additionally, the Defense points to § 322.34(6) where the legislature defines the crime of driving without a valid driver's license as a separate offense from § 322.34(5).
The Court ruled in favor of the Defendant on the grounds the State failed to prove Crian ever had a license and therefore the State could not prove he drove while his license was suspended/revoked.
This particular case demonstrates where good Criminal Defense lawyering played a major role in the outcome. Had Mr. Crain gone against the legal system alone, he might still have a felony conviction on his record. Although every case is different and no specific outcome can be determined before hand, the advice and counsel of a Jacksonville Criminal Defense Lawyer can prove advantageous to Jacksonville Criminal Defendants. They will evaluate your case, determine possible defenses and justifications, and work with you to protect your rights. So, if you or a loved one are facing a HTO conviction or any Jacksonville Criminal Offense, contact a Jacksonville Criminal Defense Lawyer to discuss your case and make the proper determination in the best approach moving forward.