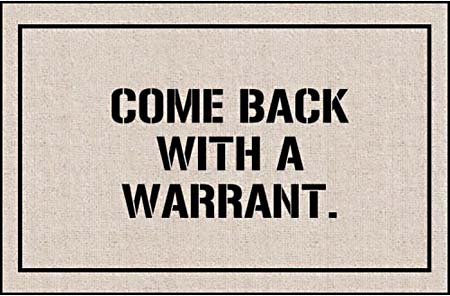 The 2nd DCA recently heard the case of Jose Ferrer v. State of Florida over the issue of whether the Defendant's consent to enter the gate of his property and to talk about criminal activity permitted the Officers to walk behind the house, up the stairs, and therefore smelling marijuana. The Court ruled the search was not withing the confines of the 4th and 14th amendments and therefore reversed the Defendant's conviction.
The Court based its conclusions upon the premise that searches conducted without a warrant are per se unreasonable unless conducted within a recognized exception. The Court went further and stated Consent is one such exception to the warrant requirement. However, the Court noted when a Consent search is conducted the scope of such search must remain within the confines of the consent given. The scope is based upon an objective reasonableness standard; what would a typical person understand the scope to be when giving permission to the Officers. In this case, the Officers approached the Defendant who was located behind the locked and electrified gate at his house. The Officers proceeded to ask permission to talk with him on the other side of the gate. The Defendant complied. However, when inside two officers proceeded behind the house and smelled the aroma of marijuana.
The Court concluded the Officers actions taken after permission given to enter and talk were unreasonable. Furthermore, the Court concluded a typical person's consent to enter and talk would not authorize Officer's to roam about the property without a warrant. Therefore, the Defendant's conviction was reversed.
This case demonstrates the necessity and advantage a Defense Lawyer can have on a person's Criminal Prosecution. The result could have been much different without the quick thinking and understanding of the law the Defense Lawyer possessed. That is why if you have been charged with a Jacksonville Criminal Offense, contact a Jacksonville Criminal Defense Lawyer to discuss your case, determine possible defense and justifications, and come to the best possible outcome in your case.