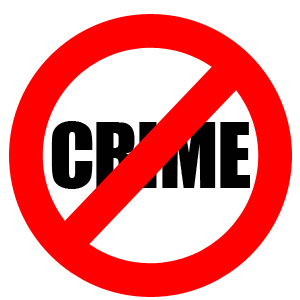 As a Jacksonville Criminal Defense Lawyer I get numerous calls about Jacksonville, Florida Record Seal/Expunge. In most cases I can assist an individual in achieving this goal. However, Florida Statutes do define some offenses, regardless of adjudication that could potentially make a person ineligible for a Jacksonville Record Seal/Expunge.
Florida Statute § 943.059 governs Florida Record Sealing. It permits a Criminal Defendant in Florida to seal his or her record under certain circumstances. In particular, in order to have your Florida Criminal Record sealed, you cannot have ever been convicted of a crime. In the majority of Florida Record Sealing Cases, the applicant has been given a withhold of adjudication. With many crimes, if you have been given a withhold, you can petition to have your record sealed in Florida. However, there are certain crimes that you cannot have sealed, even if the conviction was withheld. The crimes are listed in Florida Statute § 907.041 and are as follows:
Arson;
Aggravated assault;
Aggravated battery;
Illegal use of explosives;
Child abuse or aggravated child abuse;
Abuse of an elderly person or disabled adult, or aggravated abuse of an elderly person or disabled adult;
Aircraft piracy;
Kidnapping;
Homicide;
Manslaughter;
Sexual battery;
Robbery;
Carjacking;
Lewd, lascivious, or indecent assault or act upon or in presence of a child under the age of 16 years;
Sexual activity with a child, who is 12 years of age or older but less than 18 years of age, by or at solicitation of person in familial or custodial authority;
Burglary of a dwelling;
Stalking and aggravated stalking;
Act of domestic violence as defined in s. 741.28;
Home invasion robbery;
Act of terrorism as defined in s. 775.30;
Manufacturing any substances in violation of chapter 893; and
Attempting or conspiring to commit any such crime.
These enumerated offenses, if contained within your record, could potentially keep you from getting your record sealed or expunged. Therefore, if you have a Jacksonville Criminal History and would like to have your record sealed or expunged, contact a Jacksonville Criminal Defense Lawyer today. I can review your Jacksonville Criminal History and make the initial determination as to whether or not you would be eligible for a Record Seal or Expunge.