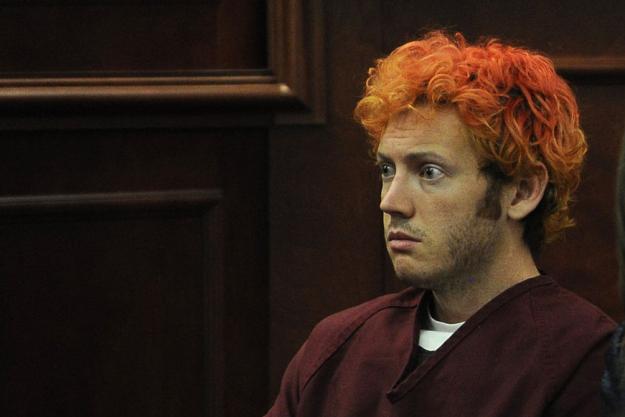 James Holmes the man responsible for numerous deaths after he opened fire upon the crowd at a late night showing of the new Batman shooting appeared in Court again. This time Holmes was sporting a new look. He had short brown hair and appeared not be completely comfortable with the situation. This is a vast contrast from his initial appearance with dis-shoveled orange hair and a demeanor that is best described as unusual.
This Court appearance was to handle the debate over the admissibility of the Notebook Holmes sent to his old doctor before the shooting. Prosecutors had sought to review the notebook, but the Defense claims patient and doctor privilege. The prosecution still rebuts that argument. However, if they continue to argue over this point there will be a delay in trail, something they do not want. So, the attorneys came to an agreement where the prosecution will drop the argument to see the notebook. However, if the Defense puts up the defense as to sanity it will immediately become available to the prosecution.
Also, at this court appearance the Prosecution by adding 10 new attempted murder charges and amending an additional 17 charges. That puts the total at 142 attempted murder charges.
This case is still in the initial stages and as time comes to pass we will see how the defense team mitigates the offenses and works diligently to get their client the best possible outcome given the circumstances.
If you would like more information regarding Florida Criminal Laws, check out Law Office of David M. Goldman PLLC's website. If you would like to schedule a FREE consultation with a Jacksonville Criminal Attorney, contact my office directly at 904-685-1200.